JOINING FORCES
The country's largest doctor-led skin specialist and appearance medicine group, the Skin Institute, is in expansionary mode. It has bought Auckland waxing and brow success story Off & On and is adding more Lovely by Skin Institute stores to city malls.
Chief executive Jenni Ryan says it can now cover "the full raft of consumers' aesthetics needs" at all levels of the market.
With Australian companies fast setting up shop here, the local scene is becoming more competitive. Some businesses are offering cut-price laser hair removal and appearance medicine treatments, while others are emphasising experience and quality control.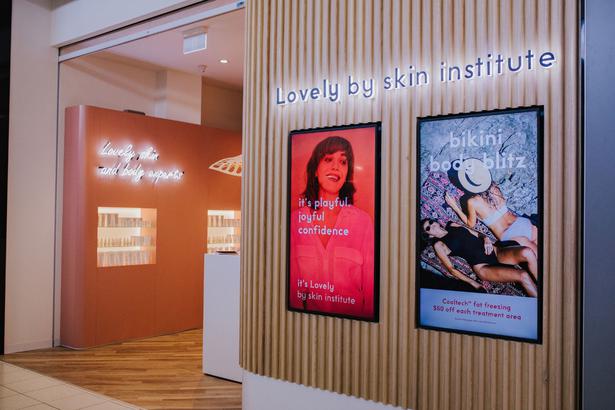 Expect more Lovely by Skin Institute clinics to pop up in a retail space near you. Photo / Supplied
Ryan says the Skin Institute saw an opportunity to expand its reach and expertise. Acquiring Off & On, which would continue to trade under its own name, added a dynamic specialist business. "We've been fans of theirs for some time." The chain has four Auckland stores and one each in Wellington and Christchurch. Its founders, Nicky Shore and Kelvin Ovington, are staying on, saying teaming up gives the brand they have built up over 10 years the brightest future.
The Skin Institute itself has 17 multi-disciplinary clinics across the country, staffed by more than 40 doctors and 70 nurses, including leading plastic surgeons and skin cancer specialists. It launched retail sister brand Lovely last year, specialising in more convenient and affordable mall-based appearance aesthetics stores. A third store at Westfield Albany was recently opened, following those at Westfield Manukau and Lynmall. Expect more. See Offandon.co.nz or Skininstitute.co.nz.