Lovely by Skin Institute are the new skin and body experts brought to you by New Zealand's leading skin health brand – Skin Institute. Lovely has three stores at Westfield Albany, LynnMall, Westfield Manukau and the fourth store is set to open mid-November at Westfield Newmarket.
The stores offers customers a wide array of appearance medicine treatments, using superior technology, in a more convenient and affordable way. This is a move by parent company Skin Institute, bringing appearance treatments into mainstream mall locations, meeting customers where they are, following global trends designed to create more affordable and accessible options for skin and body love.
Lovely by Skin Institute offers a number of unique treatments within its menu, one is Cooltech™ fat reduction. Cooltech™ is considered one of the world's most advanced systems for freezing fat and body sculpting. Non-surgical treatments are rising in popularity as they are more comfortable than ever, with quick treatments offering no to minimal downtime, and no incisions. In a treatment that is just a little over an hour, Cooltech™ targets stubborn pockets of fat from tummies, pesky muffin-top, love handles, back fat, under-arm wings, thighs, buttocks, and even chins.


Individual results may vary, photos taken 12 weeks post treatment.
No matter how much work you put in there may still be one part of your body you wish was smaller, flatter, tighter or just a little different. All that's possible, with cutting-edge body-sculpting technology Cooltech™, a highly effective non-surgical alternative to liposuction surgery.
The procedure uses scientifically proven cryolipolysis technology, which has been validated in numerous clinical trials, with certified clinical predictability and maximum results. It works on the principles that fat cells and tissue are significantly more vulnerable to temperature change than other types of body tissue.
Cooltech™ is ideal for those in good physical shape, who want to tackle fat deposits that don't respond to a healthy lifestyle and exercise. Clinical studies have shown that one session can reduce an area by 2.5cm through the reduction of the number of fat cells in the treatment area.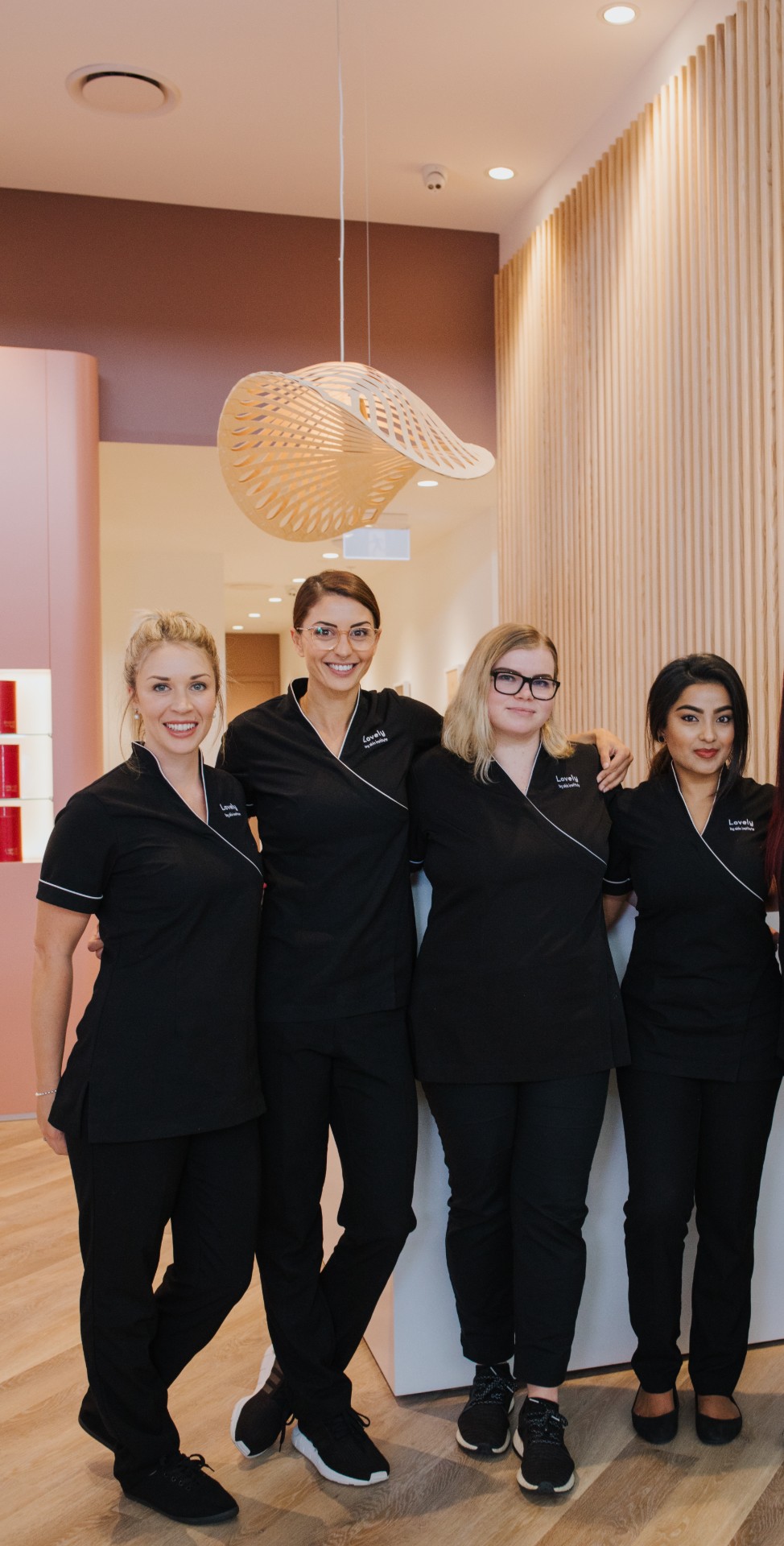 Your therapist will guide you on how many treatments you need in each area , however typically you only need one or two treatments in each area. Your body takes time to eliminate fat cells after treatment with some customers seeing benefits in as little as 15 days after the treatment. Optimal results will be visible three months post treatment. Now is the time to have Cooltech™ treatment to get your summer body ready.
Another treatment that Lovely offers is Ulfit skin tightening and body contouring. Advanced HIFU technology uses effective ultrasound technology to dramatically firm, tighten, lift and contour face and body skin. A non-surgical solution with amazing results.
Lovely by Skin Institute offer many other treatments, such as peels, laser hair removal, microdermabrasion, anti-wrinkle injections, dermal fillers, laser rejuvenation treatments and a variety of skin and body packages.
The perfect solution for customers looking to benefit from appearance medicine treatments in a convenient and affordable way, and because Lovely by Skin Institute is part of the Skin Institute wider family, the team is highly trained with all services overseen by medical doctors – so customers don't have to worry about a thing. Just simply make the time to be your best – and loveliest – self.